Dr. N. Gopalakrishnan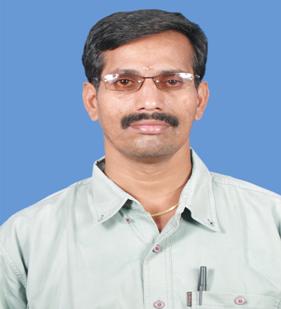 Dr.N.Gopalakrishnan completed his Ph.D (1997) degree at Anna University, Chennai, India. After his Ph.D, he had been at Sweden, Japan and South Korea for his Post Doctoral Programmes. He has been awarded the prestigious JSPS fellowship offered by Japan Science and Technology, Govt. of Japan.

His research interest is the growth of III-V and II-IV semiconductor thin films for Optoelectronics and Spintronics applications. He has joined in NITT as an Assistant Professor in September 2007. Currently, he is working as an Associate Professor.
---
Contact Address
Dr. N. Gopalakrishnan
Associate Professor
(Room No: PH108)
Department of Physics
National Institute of Technology
Tiruchirappalli 620 015
India

E. mail: ngk@nitt.edu
Tel.: +91-431-2503607
Mobile: +91-9894914905
Fax: +91-431-2500133